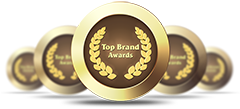 2011 Top Brand Awards Philippines
Most Outstanding Automotive Detailing Shop
BigBert's Professional Detailers (BBPD) started in 2003 and has been providing automotive connoisseurs, enthusiasts and daily users trusted car care services that help them restore, maintain and beautify their automobiles.
Our services are tailor made to each customer's needs and requests. Our long time experience in car care enables us to analyze problems before choosing a solution, rather than relying on trial and error methods for problem analysis.
How many times have you visited a detailer and the person you asked help for doesn't seem to know what to do or say something generic just to give you an instant answer? At BBPD, we gather all the information we can from the customer then using our knowledge, we will systematically analyze the problem before giving you an honest evaluation of the problem. If the problem is beyond our service coverage, we can recommend you to someone that may be able to help you better.
Our staff and managers are well trained in handling your questions and needs and are respected members/participants of various automotive clubs and groups around the world.
We pioneered the standard use of advanced cleaning techniques and products in the local industry. BBPD standardized the use of high quality microfiber products, advanced clay bar cleaning systems and odor elimination systems among others.
BBPD has no commitment to any single car care manufacturer; we provide products and services that will give the best benefit to your particular situation and requirements. We offer name brands from all parts of the world that are renowned to produce the highest quality of products. From mainstream brands like Meguiar's, Mother's, Eagle One, 3M, to more "connoisseur" brands like Klasse, Zaino, Menzerna, Plexus, S100, Carlack68, Autoglym, Blackfire, Optimum, Pinnacle, etc, we carry them to suit your taste and needs.